04 Dec

Island Friends Review

This week the Tykes team received the three beautiful Island Friends books courtesy of We Are Lucky. Having supported the Island Friends project through their successful Kickstarter crowdfunding campaign, our backer's reward finally arrived at Clever Tykes HQ. We're not going to hide the fact that we love Island Friends. The ethos and approach behind the books echoes everything the Clever Tykes books stand for so naturally, we had to read and review them!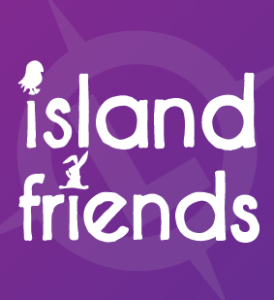 The books are suitable for early-readers with a guide range of 2 to 7 years old so our team just about managed with some of the longer words. The trilogy firstly covers Pal's lung-bursting journey back home to Lucky Island, a surprise party for Aunty Pam at Rocky Row and lastly, an impromptu adventure to the centre of the island with Pal's motley troop of companions.
The books are colourfully illustrated throughout, helping less-able readers follow the story and adding great interest for all ages. The style is beautifully simple without being childish and cliche allowing it to give the characters and scenes real personality. The images lend themselves perfectly to animation – watch this space!
The series breaks the core principles of entrepreneurship into its fundamental principles; the 7 'enterprise eggs'. This is enterprise learning and development at its best – uncomplicated, direct, tangible and transferable through the medium of storytelling.
Pal and his friends demonstrate all the key character traits on their adventures making for three great early-reader stories, all helping children learn from their experiences; not from being told right and wrong. It is this kind of approach to learning in which we must invest, especially when it comes to promoting creative and innovative behaviour coupled with a positive, go-getting mindset!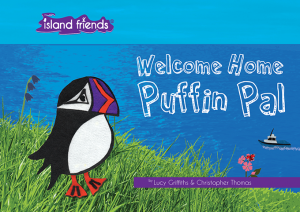 We're always banging on about positive entrepreneurial role models (PERMs) for kids, well, Pal is certainly one of them – even if the kids don't know it yet! Island Friends is a wonderful initiative and will inspire its young audience to make their own luck – a fantastic series for parents and teachers alike!