18 Oct

Enterprise in Primary Schools: Is your primary school doing enough?

Clever Tykes is incredibly passionate about enterprise education and has carried out extensive research to determine exactly what enterprise in primary schools looks like in today's society. Why is it that, even though enterprise is not statutory at the primary level, some schools regard it as an incredibly important part of their curriculum?

Given that there is no requirement of primary school to adopt enterprise, it's understandable that the quality and quantity of primary enterprise education varies massively from school to school and between local education authorities. The common theme in schools with a good standard of enterprise education is a proactive and forward-thinking headteacher. Headteachers have the power to adopt and implement enterprise if they are passionate about developing certain skills and attitudes in their pupils – the old adage, where there' a will; there's a way rings true.
Enterprise in primary schools: what does it look like?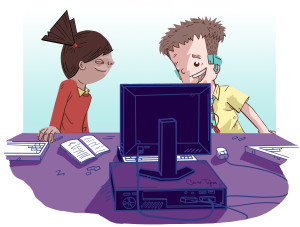 Enterprise in primary schools takes many forms since it is not of the core curriculum. Some schools regard enterprise education as an important subject across the curriculum and integrate elements of it into maths, IT, design and other subjects. This can often give real-life context to problems and projects they face. It is common for schools to do some enterprise around event such as school fetes, the Harvest festival and cake sales to help children's understanding of the world of business.
Some schools use their time allocated for PSHE or citizenship to integrate enterprise as it represents a perfect platform to develop strong character traits and discuss real world topics. Clever Tykes has worked with numerous schools who have adopted after school enterprise clubs and have used the Clever Tykes books and enterprise teaching resources to form a year's worth of material.
---
Here's the interesting thing:
Clever Tykes works with a wide range of primary schools across the UK. Both the degree of focus of enterprise education and how it is delivered varies wildly and we see a great range of results and outcomes. What is your school doing about promoting enterprise in children?
Enterprise education is not in the primary curriculum so by definition, primary enterprise education is an extra-curricular endeavour but why then, do some schools regard it as integral to the development of their children?
Ultimately, what we want to find out is how much experience to children gain of enterprise and is it enough to develop an enterprising mindset? Let's take look at the ways schools can bring enterprise education into the classroom.
1. After school enterprise club
After school enterprise clubs are a great way of promoting enterprise in children. They are regular, they promote independent learning and children can be more creative because they're outside of a formal classroom environment. These clubs may be lead by a teacher with some interest of experience of business or by someone from outside of school. This person may be a parent or school governor or from a recognised enterprise education organisation.
2. Enterprise days
Enterprise days are usually delivered by enterprise education specialists who work with schools very regularly to promote enterprise in children. The days take children outside of their normal timetable and spend a day on an enterprise project, learning lots of different elements of enterprise and business. Children tend to get a lot out of the day and gain some great exposure to people very passionate about enterprise.
3. School fete, bake sales and harvest festival
Depending on the angles taken by the school at these types of events, they can by excellent ways of promoting enterprise in children. Effectively, all of these events provide experience of the market place and how money is exchanged for goods or services. For many schools, this may be the only time they introduce these kinds of principles and are actually promoting enterprise in children quite by accident.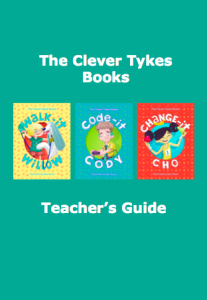 4. PSHE or citizenship
Adopting enterprise education as part of PSHE or citizenship is a perfect strategy for school looking to fit everything into the school day. Effective enterprise teaching resources will enable both enterprise and elements of a traditional citizenship curriculum to be delivered simultaneously.
5. Guided reading
This is perhaps the easiest way of introducing enterprise to pupils. Children can simply read a storybook inspiring enterprise in place of another reading book of the appropriate reading level. Parents and teachers will be able to develop a child's understanding of enterprise through discussions of the text.
6. Not at all
Some primary schools still do nothing in terms of enterprise education. Whilst this make us very sad, we strongly believe it is because they have not been made aware of the resources available to them. The Clever Tykes resources provide numerous ways of adopting enterprise and inspiring their children.
If you're keen to help your primary school be more active on enterprise, get in touch or make them aware of Clever Tykes!