07 Oct

After school enterprise clubs

Enterprise education can play a crucial role in preparing kids for an uncertain future. It's a tool for developing a range of characteristics such as resourcefulness, adaptability and confidence in their ability to create something valuable. But enterprise education in not usually in a school's core curriculum. Here's where after school enterprise clubs come in.

After school clubs are a great way of helping children learn in an environment which is supervised but more relaxed than a formal classroom environment. This is especially powerful for enterprise and business studies.

Let's face it:

Many schools and teachers find it difficult to get enough enterprise education into the school day but realise how important and effective it can be in a child's development. An after school enterprise club represents a perfect way to introduce a broad range of skills without compromising on anything in an already packed national curriculum.
Enterprise education promotes independent learning, innovation and resourcefulness. Being outside of the formal classroom environment helps children's creative side and make them less worried about making mistakes.
What you may be searching for are the resources you need to actually set up and run an enterprise or business club.
After school enterprise club resources
As with all forms of enterprise education, the resources must provide flexible options for learning.
The best resources will enable a range of group dynamics within the after school enterprise club. This may include full group learning, individual development or project work based in smaller groups. Remember that enterprise should cater for a range of ages and abilities and that students who may not excel in academic subjects may be brilliant at enterprise. It also enables students to adopt roles and responsibilities and promotes teamwork and communication.
There are simply endless possibilities when it comes to enterprise and you'll never run out of things to do in your after school enterprise club. Good resources will enable you to be very flexible in your approach in terms of being hands on, how structured the club is, how long it lasts and what the dynamic and set up of the session is. Some teachers will want or need well-explained resources and lesson plans so it is always good to have more information and direct available than not enough – what happens when the after school enterprise club teacher is off sick?
For primary or elementary school children, Clever Tykes provides resources for after school enterprise clubs based on the Clever Tykes stories, all available on Amazon. These could be a perfect way to begin running an enterprise club.

How to set up an after school enterprise club
There are a number of education providers who can deliver after school enterprise clubs if the school would rather an external body deliver the sessions. Alternatively, schools can purchase resources to enable much greater flexibility in how the sessions are delivered. By owning enterprise education resources, the school can use teachers, parents, governors or volunteers to deliver the sessions, as little as often as they'd like! It also means, where resources can be used across the whole curriculum, they can be easily integrated into other lesson during the school day or lunch time clubs.
Some enterprise projects could last for the duration of the one club session whilst others might last half a term of even a whole year. Having something at the end of the year like a pitch competition or having a stall at the school fete will create a real buzz about enterprise and give the club real purpose! If you've managed to integrate enterprise more firmly into the curriculum, say, in maths, the school fete and other events will actually contribute towards teaching and learning objectives.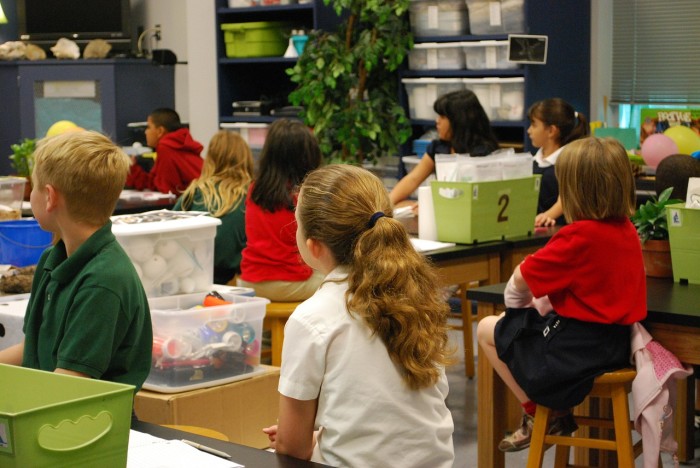 We're passionate about empowering teachers running the school's enterprise clubs. This way teachers, themselves, will learn how to deliver enterprise education which is crucial in developing an enterprising culture at school. Over time, it should be easier to integrate elements of enterprise education into the school day which means all children can benefit from the skills and attitudes it helps create. You can read more about why we're confident in teachers' ability to teach enterprise here.
Alternatives to an after school enterprise club
Enterprise clubs aren't the only way to give kids a taste of starting a business or entrepreneurship, in general. We believe it's possible to integrate enterprise into a traditional school curriculum through intelligent resource selection and some inventive teaching. Another potential avenue is through PSHE, health, or an equivalent time-tabled subject that has the flexibility to involve enterprise education.
One final opportunity is through an enterprise day held at school, usually towards the end of a school term. This is an entire day spent focussing on an entrepreneurial project and is whole year activity. This has the potential to involve more students and it's a more intense, one-off experience, which may be easier for you to plan and deliver than a weekly enterprise club.
If you're looking to integrate enterprise education into your students' schooling, the Clever Tykes enterprise resources will equip you with almost everything you need.