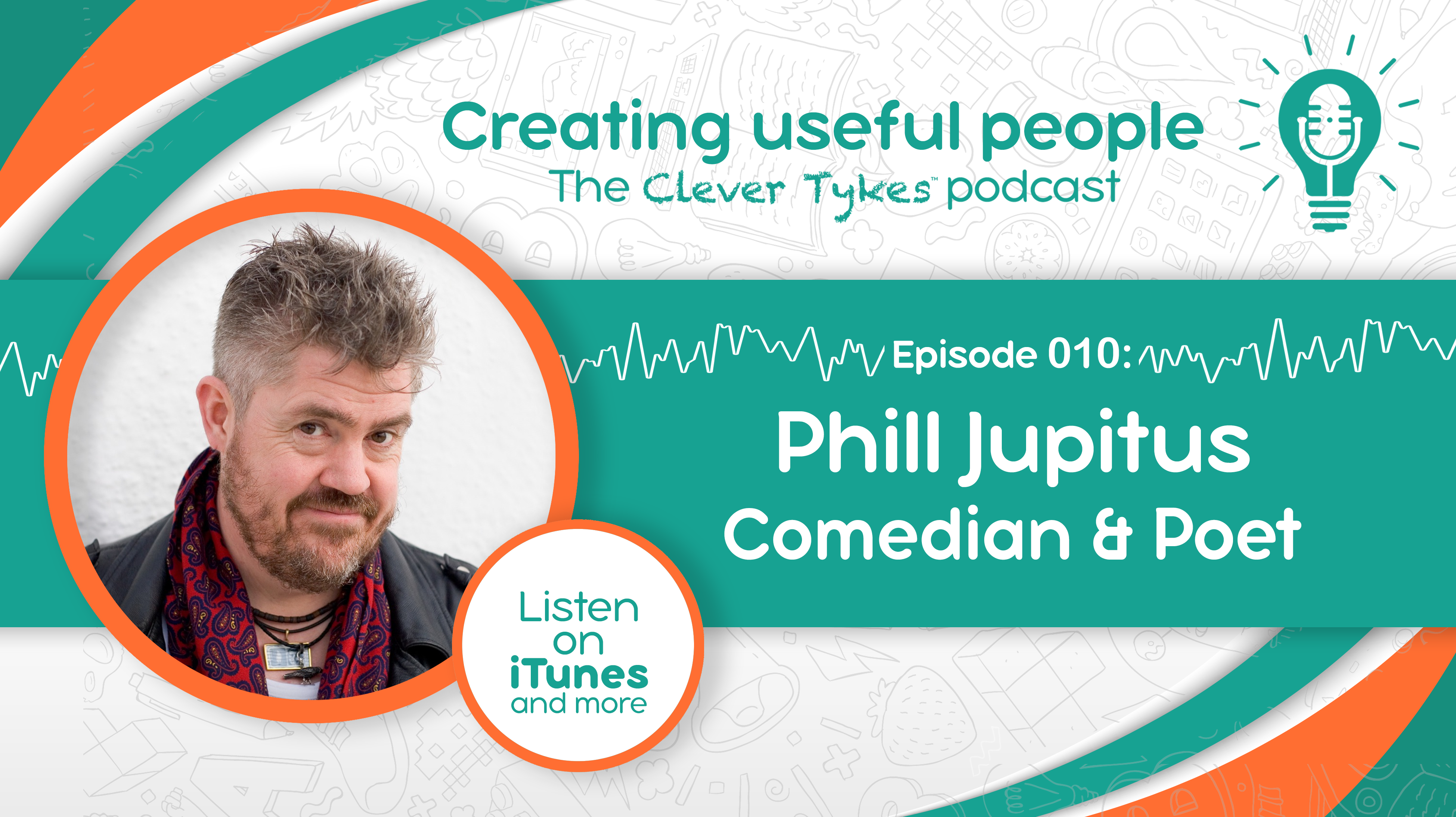 24 May

The creation of a comedian – interview with Phill Jupitus

Comedian, actor, cartoonist and poet Phill Jupitus recently joined us to talk about his stand-up career, influences and achievements. Phill tells us about his journey from painting a steamroller to having two doctorates, despite never having gone to university. The former Buzzcocks team captain was interviewed by our co-founder Jodie as part of the Creating Useful People podcast series, which explores how successful creatives, entrepreneurs and business leaders were raised.

In this episode, Phill tells Jodie how never having a plan has impacted on every aspect of his life, including raising his children. It was interesting to hear Phill talk about how he believes his role as a parent is as a safety net and how his job is to catch his children at different points throughout their lives. Phill tells us his feelings towards school and how these have affected his attitude towards learning, as well as how being a show-off kid shaped his career in comedy.

We learn about how Phill's unique combination of curiosity and short attention span have lead to developing his personal philosophy of 'Yeah, why not?' and the influence his mum had in teaching him to keep moving on and trying new things out. Listen right here as well as on

iTunes

and

Spotify

.

The 

podcast

 has delved into the upbringing of other interesting individuals including Mayor of the West Midlands Andy Street, Elmhurst Ballet School principal Jessica Wheeler and Greater Birmingham Chamber of Commerce CEO Paul Faulkner. The episodes are available on our 

website

 and on 

iTunes

, 

Stitcher

 and Spotify.