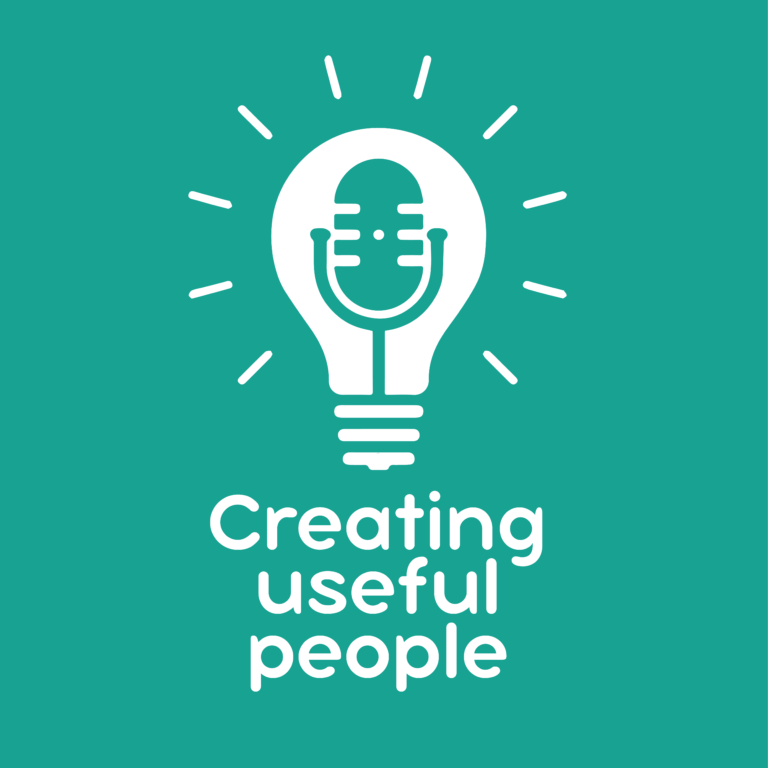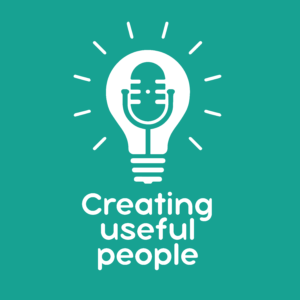 How does our upbringing dictate our current situation and future aspirations?
How do we bottle the ingredients that create success? What are the childhood influences that really shape someone's future? How can we raise kids to be confident, positive, creative and resourceful? What can we do about it as adults?
These are all questions the Clever Tykes team is working hard to get to the bottom of. To do this we are interviewing people we admire. The line-up includes entrepreneurs, CEOs, sportspeople, actors and many more inspiring people from all walks of life, to find out how they were brought up. 
Come and join us to find out how amazing people became just that! 
————–
Creating useful people: the Clever Tykes podcast.
Clever Tykes is a series of children's storybooks that inspire enterprising behaviour in 6-9 year olds. This podcast is brought to you by profits from Clever Tykes books. If you'd like to support the podcast you can buy a set of the storybooks here.
Listen on iTunes, Stitcher, PocketCasts, Spotify and on this very page!
> > > > Click here to tweet about the podcast!
Episodes: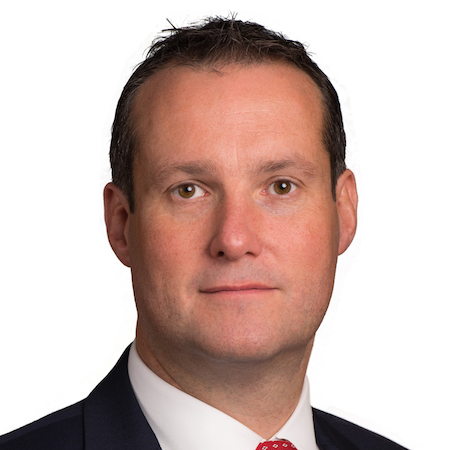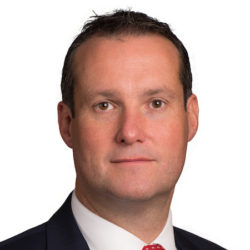 Craig Donaldson is the CEO of Metrobank, a role he has held since the bank's inception in 2009, having previously worked in many financial services roles including at BT, Barclays, HBOS and RBS Group. In 2017 Craig won the 'Most people-focused CEO' award at the HR Excellence Awards.
Originally from Sunderland and a huge football fan, in this podcast we discuss how growing up in a pub led to Craig's personable approach to leadership. We also discuss his favourite teachers and his memories of the miners' strike of 84–85.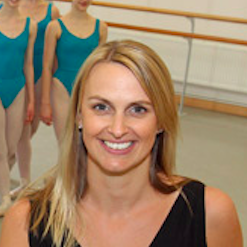 Jessica Wheeler is the principal of the prestigious and world-renowned Elmhurst Ballet School, and has been since 2010. Under her leadership the school has received glowing OFSTED reports, record-breaking exam reports, and even received a royal visit! After studying contemporary dance at Trinity Laban she started her career in dance education. Jessica has created a set of videos for Teachers TV, and OFSTED has described her as a 'highly effective leader'.
In this podcast we discuss Jessica's creative and musical influences, childhood ambitions and role models, as well as moving schools and changing her definition of success.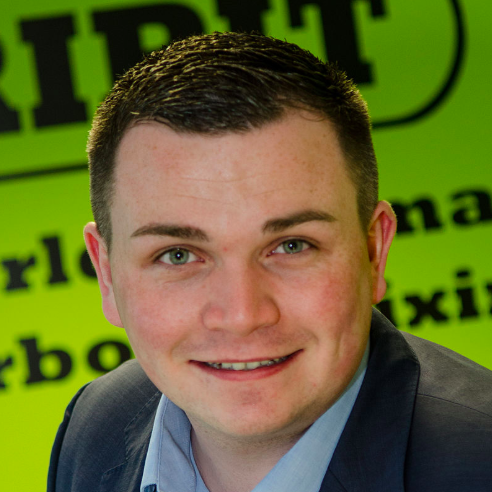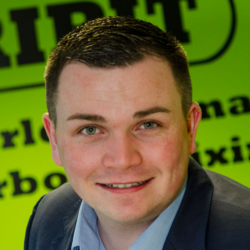 Jordan Daykin is the CEO of Gripit, a £20million business that he started with his grandad when he was 13. Jordan successfully secured investment from Deborah Meaden on Dragon's Den when he was 19, making him the youngest person ever to do so.
In this podcast we discuss how leaving home and school very early forces independent and resourceful behaviour, the teachers and family members who believed in him and what they said, and how raising a 1 year old is more difficult than running a 50-person business!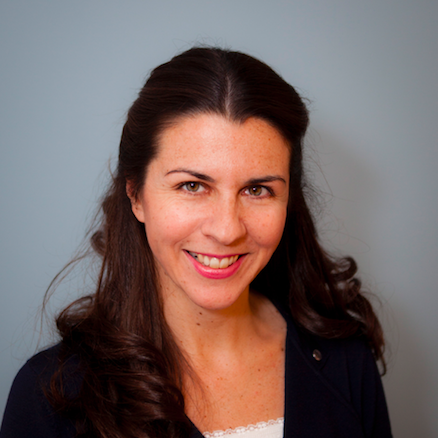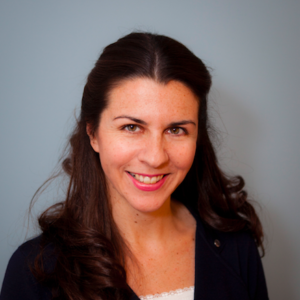 Emma Jones MBE is the founder of Enterprise Nation and small business advisor to the UK government. She received her MBE in 2012 for services to enterprise, speaks fluent Japanese and is on a mission to make the UK the most enterprising nation.
In this podcast we discuss how Emma's first experiences of the world of business, her approach to a "work/life balance", her experience of the education system as well as the messages she's passing on to her three nieces. We also discuss the childhood influences that developed her incredible confidence and impressive memory!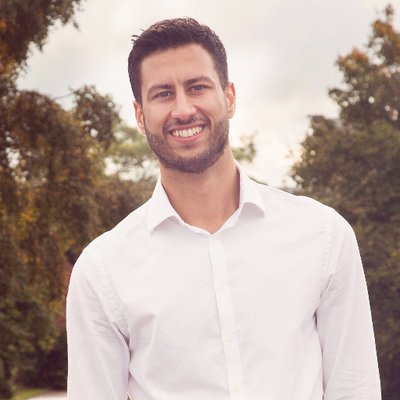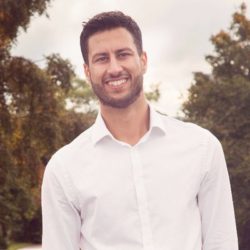 Mike Bandar is a founding Partner of Turn Partners, a start up studio focused on the acquisition, turnaround and creation of digital businesses. In 2017 he received a British Empire Medal for 'Services to Young Entrepreneurs in the West Midlands' as well as being awarded an Honorary Doctorate of Science from Aston University, making him one of the youngest ever recipients of a DSc.
In this podcast we discuss Mike's role as a cheeky younger brother and the businesses he started when he was 15. We also go over what success looks like to Mike and how that definition has continued to develop.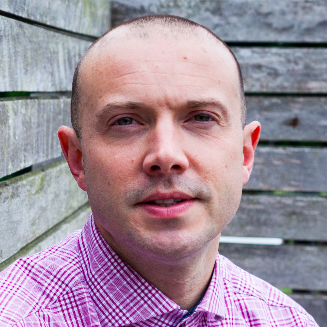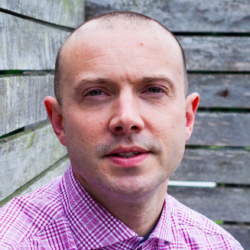 Graham is the author of three books, including the global best-seller "How to be a Productivity Ninja", and is the founder of Think Productive, one of the world's leading providers of personal productivity training and consultancy, with offices all over the world.
In this podcast we discuss the power of wanting less, not more, how a religious upbringing has shaped Graham's world views as an adult, and the valuable lessons he learned from his teachers.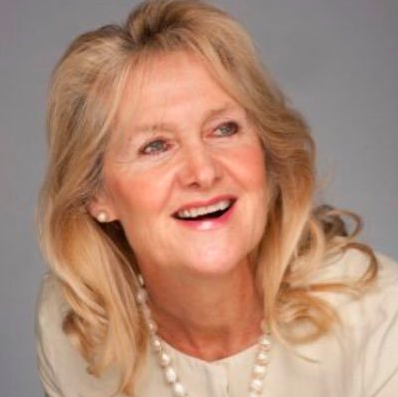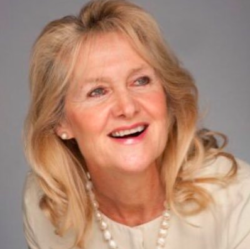 Oona Collins is the CEO of Potential Plus International and an executive coach with 25 years experience of developing emotionally intelligent leaders and high performing teams. Her work has taken her all over the world, coaching people of all different nationalities in senior and high profile positions. Oona's client list includes Burberry, Warner Brothers and Virgin Airlines.
In this podcast we discuss Oona's childhood; and the challenges she and her family faced that shaped her.  We speak about the incredible advice and guidance of her mother, and how Oona applies everything she learnt to the work she does in developing others.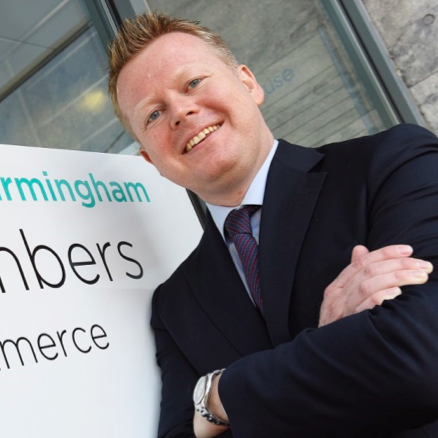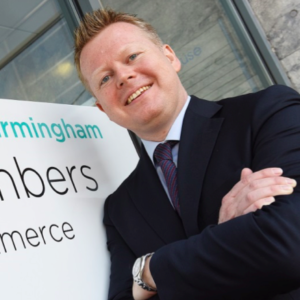 Paul Faulkner is CEO of Greater Birmingham Chamber of Commerce, former CEO of Aston Villa and Nottingham Forest, and board member for organisations including Cure Leukaemia, Birmingham Children's Hospital and Sport Birmingham… all before the age of 40!
In this podcast we discuss growing up reading newspapers, moving primary school six times and being fearless in front of the press. We also cover the messages Paul is passing on to his own kids.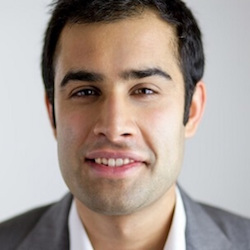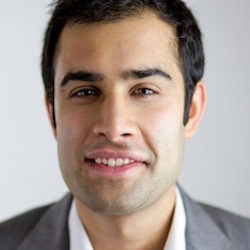 Deepak Tailor is the founder of LatestFreeStuff.co.uk. He started his first website aged just 16 from his bedroom and his sites now reach over 1 million consumers every month. He has featured on the BBC show Dragons Den, been voted young entrepreneur of the year and has written & published a bestselling book on Amazon. The company has even been chosen as one of the top 100 startups in the UK.
In this episode we discuss Deepak's experiments on eBay, what his friends thought of his pursuits and how he stayed focused with distractions everywhere!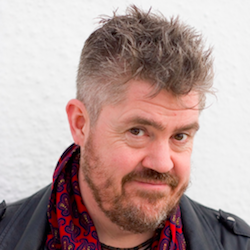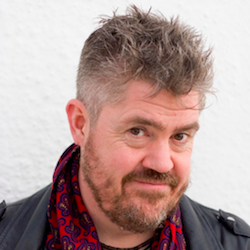 Phill Jupitus is a stand up and an improv comedian. He's also an actor, a performance poet, a cartoonist and a podcaster. Phill was a team captain on the BBC 2 show "Never Mind the Buzzcocks" for 19 years. He regularly appears on other panels shows including QI and within the last month you've probably seen him on Dave!
In this episode we find out about Phill's mercurial career doing largely whatever he felt like at the time, as well as the mindset behind it all. We learn about his early aspirations as well as how he broke into performance art and comedy, and what his mum makes of it all. Stay tuned for Phill's number one pizza topping and how it turns out to be an analogy for life.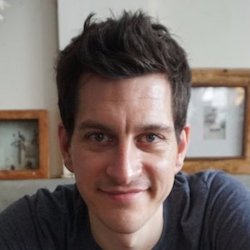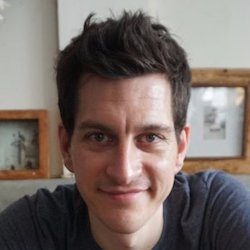 Jeremy is a geek and an entrepreneur. He runs a range of technology businesses ranging from an education platform that's helped over 200,000 learn to code, to using artificial intelligence to improve outcomes during heart surgery.
In this episode, recorded face-to-face from Austin, we discuss how a low-income, religious upbringing can create future success, as well as Jeremy's love of debating and travel. We learn about the teachers who had the biggest impact on him and are joined by an unexpected guest!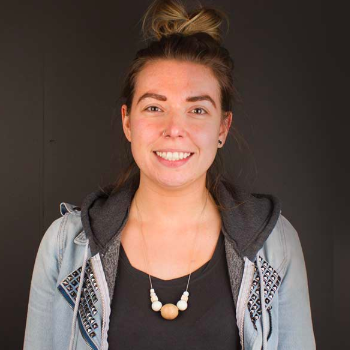 Charlotte heads up the creative and marketing at Awesome Merch – a custom print and merchandise business she co-founded way back in 2005, when business partner Luke and her went off to university in Leeds. Since then, Awesome Merch has gone from 2 people in a bedroom, to over 100 people in two locations across two continents, and from one product to over 650, almost all produced in-house.
In this episode we discuss Charlotte's favourite subjects at school, rewarding effort versus rewarding achievement and creating an awesome business that scaled rapidly whilst Charlotte was still at university!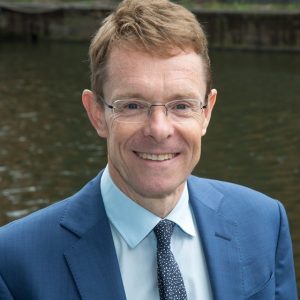 Andy was elected as the first mayor of the West Midlands in May 2017. Prior to that, he was the managing director of British retail giant, John Lewis, where during his tenure at the top he oversaw a 50% increase in gross sales to over £4.4bn, a doubling of the number of stores and the growth of the company's online business. Alongside this, Andy held a host of high-profile economic development roles including the chair of the Greater Birmingham and Solihull Local Enterprise Partnership. Andy was awarded a CBE in 2015 for services to the national economy.
In this episode we discuss the influences that have shaped Andy's leadership style and his career from business to politics, how his parents supported and encouraged him and the advice he would give to his 10-year old self!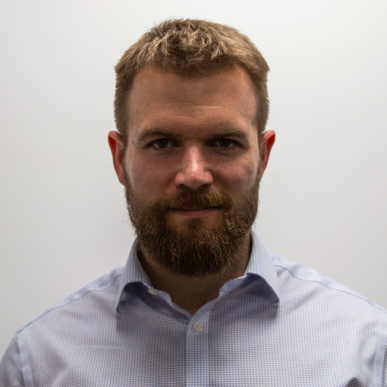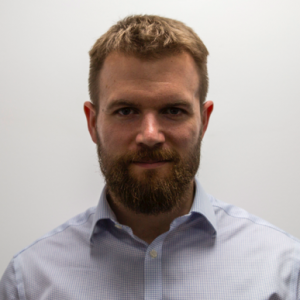 Benjamin Banks is the CEO and founder of SBD Group. Started in 2013 under the name SBD Apparel, the company develops superior strength clothing and equipment with world class athletes, coaches and health professionals. The products are made in the UK, predominantly in SBD's factory in Rotherham. The group employs over 50 people, the products are distributed in over 40 countries and SBD received the Queen's Award for Enterprise in 2018. SBD is also the official partner for the World's Strongest Man and the International Powerlifting Federation (IPF).
In this episode we discuss Ben's incredible attention to detail, where it came from and how it has helped him build a global sports brand. We talk about how he fitted in at school and the advice he'd give to his younger self.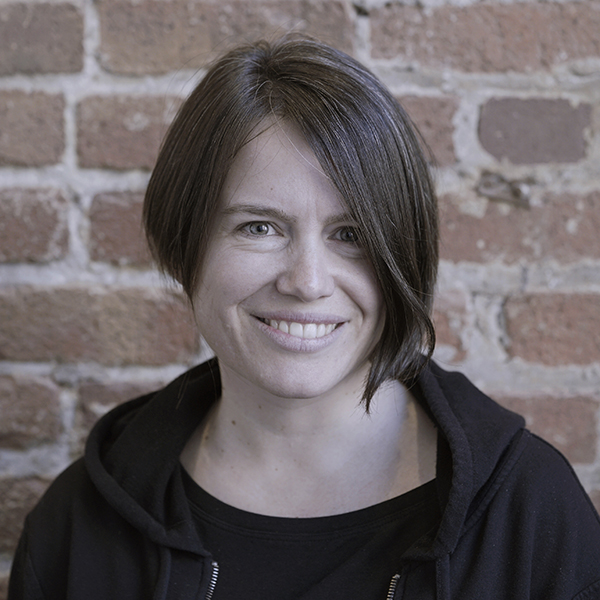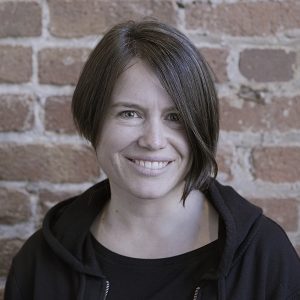 Katrina Owen is an ecosystem engineer at GitHub, the world's leading software development platform. She accidently became a software developed whilst pursuing a degree in molecular biology! Katrina is also the creator of Exercism, a platform for code practice and programming mentorship that has helped over 200,000 people all over the world learn new programming languages. Katrina mainly works in programming languages Go and Ruby, and she's a Ruby Hero, which is an award given out by Ruby to their top programmers. Katrina is committed to creating beautiful code and has co-written a book about this called 99 Bottles of OOP.
In this episode we discuss Katrina's life before and after the pivotal age of 25, her younger self's approach to decision-making, how introverts become exhausted and putting lifestyle and routine at the centre of success.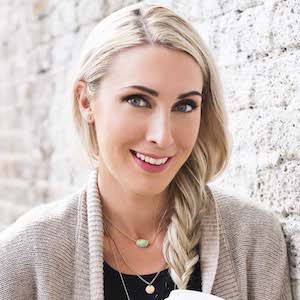 Carrie Green is the founder the Female Entrepreneur Association (FEA) and the author of the International Bestseller, She Means Business: Turn Your Ideas into Reality and Become a Wildly Successful Entrepreneur. FEA is a global network of over 600,000 women from around the world. Carrie set it up after feeling isolated running her first successful online business and is now utterly passionate about helping to inspire and empower other women to succeed in business. Carrie has a TEDx talk on YouTube with nearly 7 million views, she has a podcast, publishes a digital magazine AND is writing another book!
In this inspiring episode we discuss the activities Carrie did from a young age which helped set her up for success. We talk about mindset; thinking big and getting intentional, what separates those who fulfil their potential from those who don't, as well as the messages Carrie is excited about passing on to her son!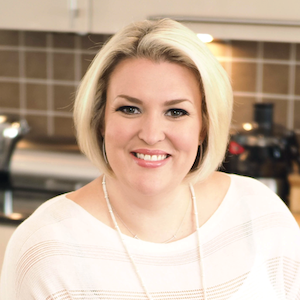 Sara Davies MBE is the founder and creative director of Crafter's Companion, which designs, manufactures and sells its craft-related products to customers across 40 countries and employs more than 200 people worldwide. She established Crafter's Companion while studying at York University.
In 2016, Sara was presented with an MBE in Her Majesty's Birthday Honours List, for services to the economy. More recently, Sara was named as the youngest entrepreneur to join BBC Two's Dragons' Den.
On this episode we discuss being immersed in business from a young age, how Sara started a six figure business whilst at university, and how to transform shyness into confidence.



> > > > Click here to tweet about the podcast!