03 Nov

Clever Tykes in Style Birmingham

This month, Clever Tykes founders Ben and Jodie Cook were featured in Style Birmingham magazine discussing their journey with the project. Style Birmingham is one of the city's most prominent magazines keeping locals up to speed with news, reviews and comment on all things trending in Birmingham.

The magazine is keen to keep readers up to speed with Birmingham's success stories and showcased Clever Tykes and its founders in the latest issue (issue 46). The interview explored the the original idea for storybooks promoting enterprise and the motivation for starting the business. You can read the full article in the image below or get hold of a hard copy!
Style Birmingham features Clever Tykes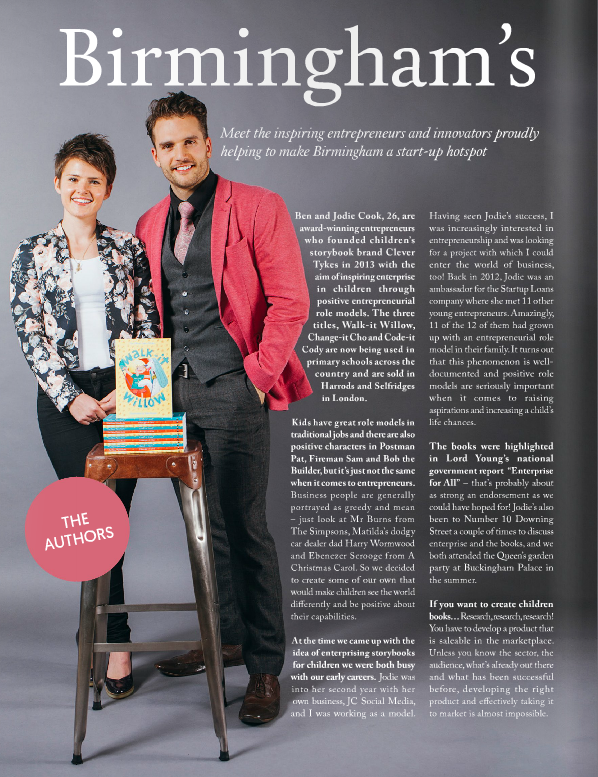 The full digital version of Style Birmingham magazine's issue 46 can be found here.
Read more about Clever Tykes' story here and check out our other press features.