18 Jan

Clever Tykes Co-founders make Forbes list!

We've got some exciting news from Clever Tykes HQ! Co-founders Ben and Jodie Cook have made this year's Forbes 30 Under 30 list of social entrepreneurs in Europe. From thousands of nominations, just 30 of the continent's most influential entrepreneurs were chosen for the prestigious list.

Late 2016 saw Clever Tykes secure support from Lloyds Banking Group, ensuring each primary school in the UK received a copy of the Clever Tykes series and access to online resources. This January, over 23,500 sets of books were delivered into schools, catching the eye of the Forbes judges and winning inclusion in the 2017 list.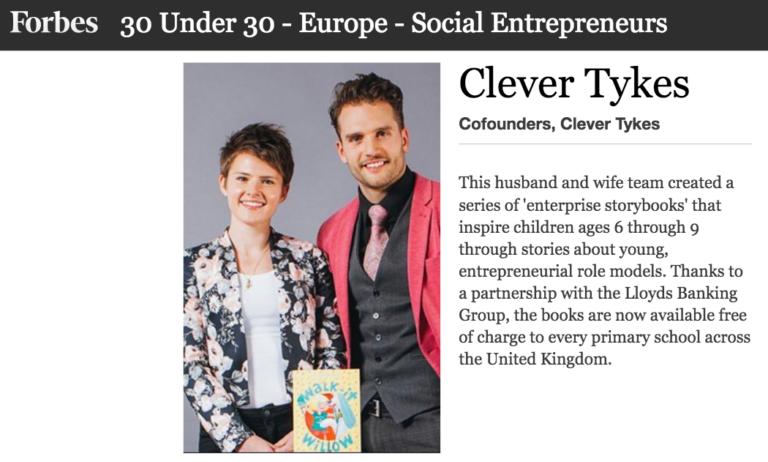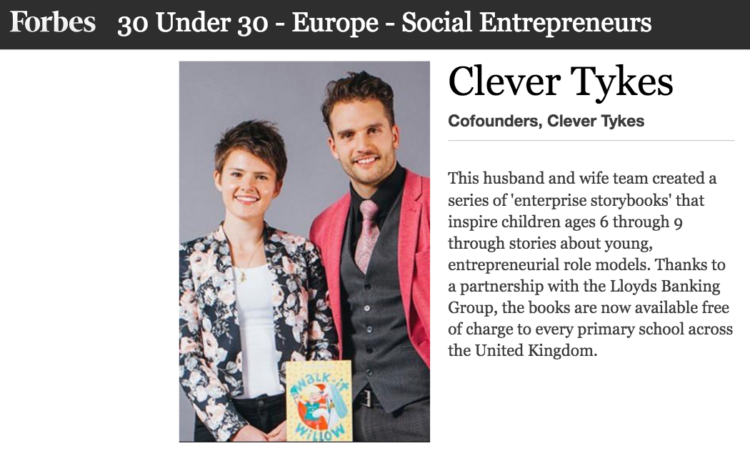 The Cooks join fellow Brummie (and King Edward VI Five Ways alumnus!) Anisa Haghdadi on the list, flying the flag for the city across Europe.
Read more about the list here.