01 Feb

The unhelpful lessons that Dragons' Den and The Apprentice teach people

There are mixed opinions about the impact of Dragons' Den and The Apprentice on business and the kind of role models the Dragons and Lord Sugar provide impressionable children and young adults.

For the purpose of this blog we will refer to Dragons' Den as DD and The Apprentice as TA and the comments explain how they portray the unhelpful lesson outlined.

Just some of the questionable lessons:
Successful business people are ruthless and hard-nosed 
DD: The Dragons rarely pull any punches once they've found a hole in a contestant's product, personality or business plan. Do you remember Theo's destructive demonstration of the prototype luggage bag for kids, Trunki? It was only a prototype! Why would anyone want to start a business after seeing that? Whether it's because they shy away from becoming the monster that Theo appeared or for fear of one day being at his kind's mercy; being an entrepreneur looks painful.
TA: Lord Sugar. Most of the contestants. See next lesson.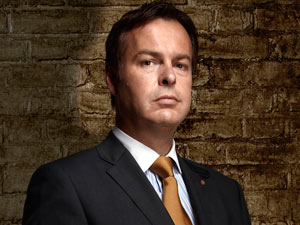 Successful businesspeople are only in it for themselves
DD: They only invest in something they can see they are going to make money out of. This deems what is a successful venture and what is not, which for many entrepreneurs, is not why they started a business, see italics below.
TA: The 'contestants' do everything they can to a) win the week's task and b) not to get fired. This includes hard-selling, lying, back-stabbing, interrupting each other, degrading other people and shamelessly self-promoting themselves on national television. They do not care who gets fired, so long as it's not them.
Business is, first and foremost, about making money
DD: Who cares if it's improving the lives of millions of people? What do the numbers look like?
TA: Irrespective of what happened in the task, it's the bottom line that determines the winner – a team can lose even if their percentage profit is higher, they've been more ethical, there's more longevity in the business and because the other team managed to get someone so drunk, they spent £5000 on a shabby-chic dressing table when they were meant to making cup cakes.
Sure, they're business shows but actually, most businesses are set up because of a passion, an exciting opportunity or a way of helping or providing for people – not just for the money! Even if there are businesses out there set up purely for financial gain, this isn't how we should be portraying the situation to children.
You need money to start a business
DD: This is no real fault of DD – they have a show to make and, therefore, need to deal with start-ups that need capital investment. But, of course, very rarely do we see the dragons emphasise that a particular business needs zero seed funding. I'd like to see a new rule – that contestants can ask for a dragon to sit on their board in return for equity – this would open up a whole new range of business models who don't need to ask for funds and make a business seem far more accessible to people.
Businesspeople's default disposition is furious
DD: Evan Davis' commentary: "Peter Jones is furious." Seemingly at every opportunity.
TA: Lord Sugar: "I'm bladdy furious"
There are many more but these are a good start. If you have any more, get in touch!
If you're looking for good ways to help your child be more enterprising, check out our top tips here.