Some of the articles Clever Tykes has featured in:
City entrepreneurs launch business books aimed at children – article in the Birmingham Post
Clever Tykes co-founder takes books to visit Lord Young at 10 Downing Street
Growth Britain initiative, Clever Tykes one of their favourite ideas to grow Britain!
Government uses Brum books to promote enterprise – article on the Birmingham Chambers of Commerce site.
Inclusion in Lord Young's (advisor to the prime minister on enterprise) report on enterprise education, entitled 'enterprise for all' (page 24 and 25)
Jodie talks Clever Tykes in a Passion Pod: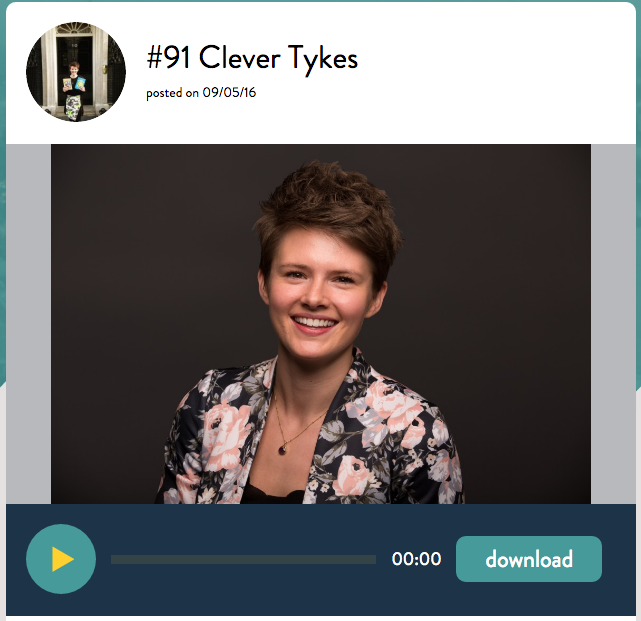 Teaching children entrepreneurship will drive economic growth – article featured in The Information Daily
Five Midland businesses make Lloyds Bank Enterprise Awards shortlist – Birmingham Post
Co-founder Ben Cook featured in Elite Business magazine's watercooler moment
Regional books designed to inspire enterprise hit shelves of Harrods – Midlands Business News
Co-founder Ben Cook quoted by the Financial Educators Council about how real-life context helps children grasp money concepts.
Ben Cook's thoughts on whether you can learn to be an entrepreneur on CEO Blog Nation (see number 12!).
Birmingham entrepreneurs write their own success – BQ Live
Founders Ben and Jodie Cook discuss the Clever Tykes books in Style Birmingham Magazine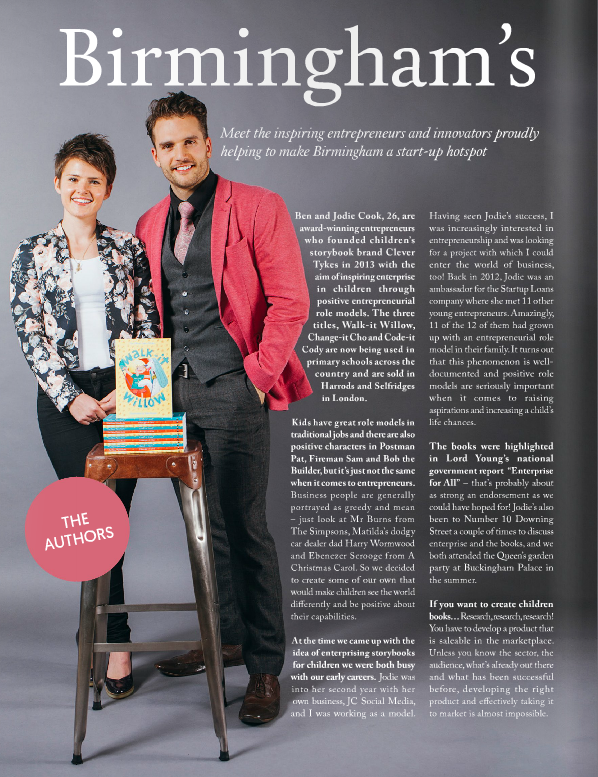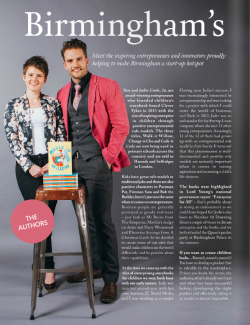 Coverage from our national deal to put books into primary schools across the UK:
Co-founder Ben in Birmingham Living Magazine: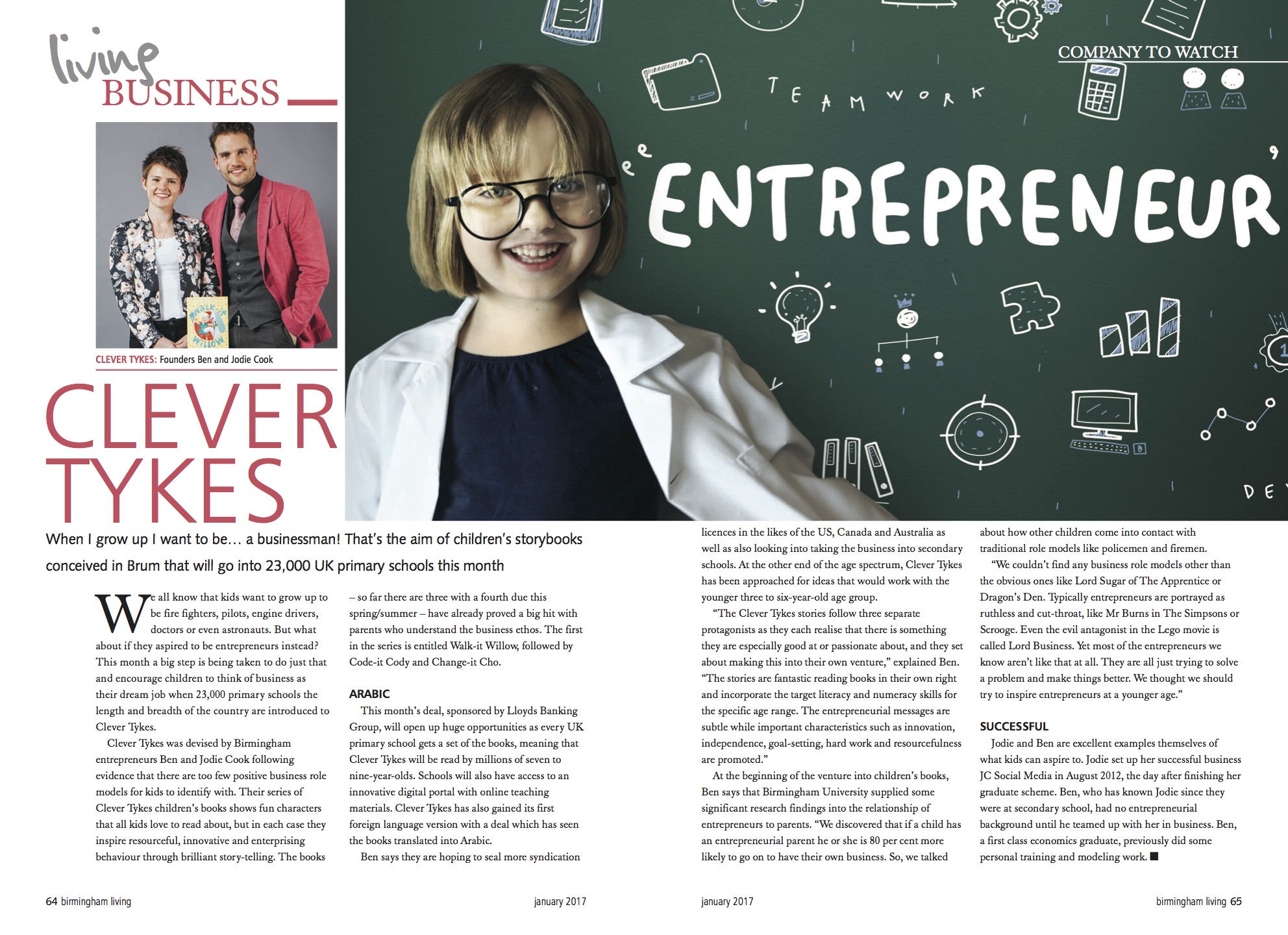 School deal for Birmingham Entrepreneurs' children's books – Birmingham Post article.
A blog on Enterprise Nation: From Start-Up Saturday to 23,000 primary schools.
Birmingham entrepreneurs land deal to put enterprise books into all UK primary schools – Midlands Business News.
Business role models with a great story to tell – The Business Desk.
Free books for schools! Clever Tykes makes the front page of HEM Life and page 12 here.
More national news in:
Exeter Daily's piece about schools receiving books in the south-west.
Lloyds Banking Group helps inspire coding with Code-it Cody as part of their Helping Britain Prosper Plan. A piece in Finextra.
More on this from bobsguide.
Jodie Cook on Wikipedia.