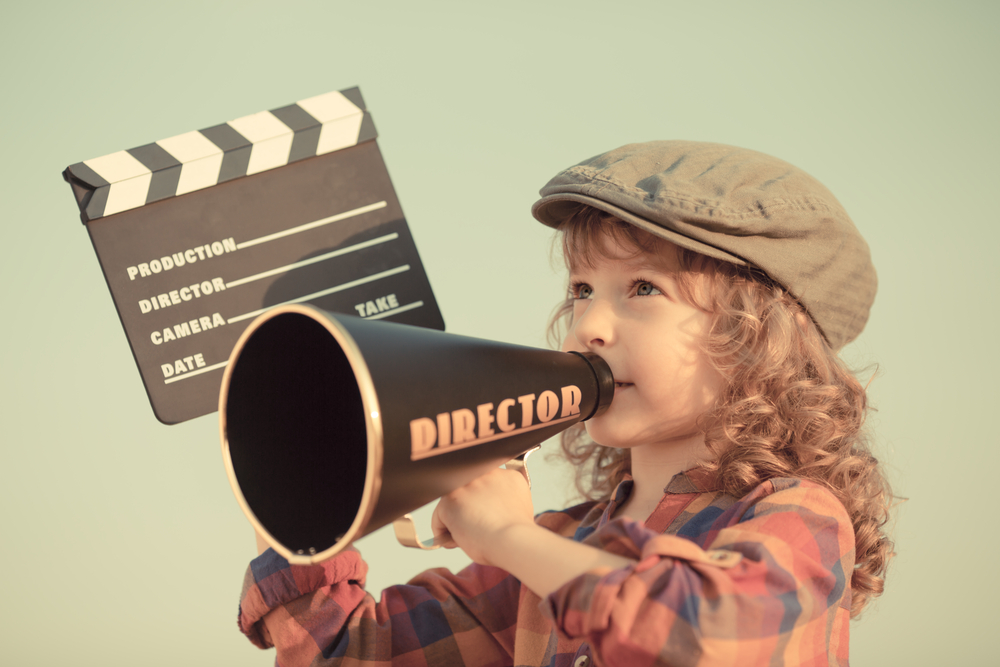 18 Mar

Animated films for developing positive mindsets

Watching films does not only represent a relaxing way to spend time with family members, but this kind of activity is also a great source of inspiration for children. Indeed, movies can have a great impact on kids' development, education and behaviours – which is why it's really important to guide them towards the best film choices.

The animated films we chose all spread encouraging messages, which will benefit kids – and parents – with a positive mindset!
The best animated films for developing positive mindsets
Finding Nemo (2003)
This Disney-Pixar film became a classic upon debut. It tells of the thrilling search of clownfish, Nemo, by his father.
Marlin and the eccentric Dory teach us all about resilience: fighting our hardest towards our goals – and searching for new and creative ways to achieve them – whilst putting one thing above all others: love. Through the help of new and sometimes unconventional friends, the family duo reunites and demonstrate to all viewers that even the challenges that seem impossible to overcome have a way of resolving themselves: the secret ingredient is a positive approach to understanding one another.
Frozen (2013)
Frozen is one of the most successful animated movies of all time, with an outstanding soundtrack. It a compelling story of triumph in the face of adversity. The positivity and resilience that Anna shows towards helping her sister Elsa are extremely valuable qualities. The love that unites the two sisters is capable of reversing the cold and hostile environment that has dawned upon their land. The message that this film communicates is that love – a universal kind of love – can overcome all obstacles and challenges.
My Neighbour Totoro (1988)
The main characters of this film – young sisters Mei and Satsuki – embody the creative mind and free-spirited energy of young children. In their journey through the discovery of a curiously mysterious world, in a space that fits strangely between reality and the world of dreams, the two young girls face challenges with an open heart and a positive attitude, even when things get rough. This film encourages young viewers to enter a dreamy reality, which pushes them to aspire to nurture their creative mindset.
Brave (2012)
The film title says it all: Merida, the brave daughter of the king of Scotland, is uniquely unconventional and does not fit the norm of the classic princess. Merida is extremely proud of her abilities – she is an amazing archer – and she fights for her beliefs, even if that means going against all that her family and loved ones want for her future. Through her journey of independence, strength, fear, guilt and redemption, she discovers the power of words, and how much it means to be grateful, honest and loving.
The film teaches children to appreciate and be positive about being thankful and loving of others, but still fierce and independent, whilst showing parents the importance of communication and understanding within all family members.
Moana (2016)
The story of Moana and her journey to restore her beautiful land teaches us all about resilience and how important it is to be confident in our abilities. Even when challenges seem impossible to overcome, we need to trust our instincts and fight for what we believe in. Moana's grandmother encourages her to follow her heart, telling her that whatever choice she makes for her future is fine – as long as it is a path that she chooses for herself. Her motivation and confidence inspire all those that surround her, as well as all the viewers – both children and adults – who can get inspired by the many positive traits of this character. 
Balto (1995)
The incredible journey of Balto, based on a true story, shows the importance of courage, dedication and pursuit of identity. As Balto is a wolf-dog, he struggles to identify with either – but realises soon that it doesn't matter where we come from: what matters are our actions. Balto soon realises how his bravery, resilience and commitment to others make him a hero to everyone's eyes – most importantly, his own.
Kiki's Delivery Service (1989)
The protagonist of this film is a young witch called Kiki. As she travels on her own to a town by the ocean to master her independence, she realises that she can use her flying skills to set up a delivery service and make herself useful to the community. Her journey also teaches her that vulnerability is a natural part of our growth, and the importance of finding new friends and create a supportive environment around ourselves is a key element to stay positive and achieve our goals.
The main characters of these animated films have many differences, but a great common trait: they all inspire viewers with a positive mindset, resilience and a great attitude towards the challenges that are thrown their way. We believe these films represent a great source of motivation for adults and kids, as well as an example of relatable role models, with qualities to look up to.
Do you have any more film suggestions? Let us know!