Earn 20% commission on the Clever Tykes books and resources!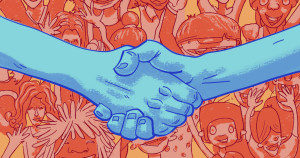 Do you have an engaged audience of parents with primary school-age children?
You can use your influence to help share our message of positivity through the Clever Tykes affiliate programme.
With a range of books and digital resources to purchase, there is plenty on offer for parents, teachers and homeschoolers. Getting set up is easy, just contact us here and tell us a little bit about your online presence and we'll do the rest! Alternatively you can sign straight up here.
> > Sign up and start earning commission
Are the Clever Tykes books right for your site?
Typically, our affiliate partners have two things in common:
They have a significant level of web traffic and/or social media followings;
And have an audience predominantly of parents with children age 5-10 years old
There are a number of ways in which you can direct traffic to the Clever Tykes site but you will maximise the opportunity to earn commission if you:
Display a permanent 'advert' for Clever Tykes on your site (available to download from our affiliate area)
Regularly share links through your social media channels on engaging posts
Write blogs about the Clever Tykes books or have a dedicated page on your site
---
Commissions are paid monthly on all sales made on clevertykes.com that are tracked from your unique affiliate link.
As an affiliate you don't have to handle any stock or deal with customer payments, you simply receive your commission at the end of each month paid into your PayPal account.
Everything is transparent and trackable using your affiliate login area, which gives you complete access to the data about web traffic and conversions generated from your link.
You'll also have access to all of our latest images and adverts to make your pages look as enticing as possible and we'll notify you of anything new and exciting you can use to promote the books.
If this all sound like something you'd like to be involved with, get in touch here, ideally with your domain name, social media and web traffic details and we'll get back to you ASAP. Alternatively you can sign straight up here.
> > Sign up and start earning commission
See our full affiliate terms and conditions here (they're long and boring but we have to have them!).